At Total Merchant Service, we pride ourselves on offering complimentary POS credit card terminal equipment. Our free equipment offer is available for all types of merchants, making it possible to save money and use it where you need it most. We are also offering free shipping. We invite you to take advantage of our free credit card machine offer and upgrade your equipment today.
Hypercom Optimum T4100
The T4100 is ideal for merchants looking to enhance their point of service with a multi-application device. This device offers a variety of innovative features including dual IP and dial communications, automatic dial backup sequence and safe transactions using the latest multi-thread Secure Socket Layer technology. With an external peripheral and a magnetic stripe card reader, the T4100 reads both magnetic stripe cards and smart cards.
Merchants will love how easy it is to install and configure the T4100. The device features a wizard-style user interface with embedded help menus along with a built-in diagnostics tool for troubleshooting. In addition, the Optimum Developer's Toolkit allows merchants to build custom applications for standard and specialty market segments on the Optimum platform. Merchants can easily load software to the T4100 and run transactions to the credit card processor through a wireless network.
Learn more about the Hypercom Optimum T4100
Hypercom Optimum T4220
Perfect for retail applications, the Optimum T4220 is considered the most dependable and robust IP and dial terminal on the market. Created to meet any customer's need, both large and small, the Optimum T4220 offers the most celebrated features of the Optimum family devices in one powerful device.
When it comes to security and performance, the Optimum T4220 delivers superior results. This quick and customizable terminal meets the most rigorous security requirements in the industry including PCI PED and PTSP. In addition, the Optimum T4200 features the ultimate security of HyperSafe®32 architecture and incomparable IP transaction and download speeds. You will be pleased to know that the Optimum T4200 features the same user interface as the T4200 family dial and wireless models.
Designed with more memory than other terminals in its class, the Optimum T4220 supports software upgrades and value-added applications, making it the best IP and dial terminal solution for your current and future needs.
VeriFone vx570 (Omni 3730)
The Vx570 is a powerful, fast and dependable countertop solution, engineered with more memory to handle multiple value-added applications. Customers and merchants will appreciate the quick checkout lines produced by its high-speed IP networks. Created on VeriFone's well-known Vx Solutions platform, the PCI PED approved Vx570 offers super fast transactions and future-proof connectivity. Through an integrated support for dial, merchants have the choice to combine dial and Ethernet, making it possible to switch without downtime or additional fees.
Chic, practical and compact, the Vx570 features a stylish, ATM-style design with readable menu prompts, an anti-glare display and a handy USM memory drive for instant software downloads. As the most dependable security available, the Vx570 offers ultimate performance.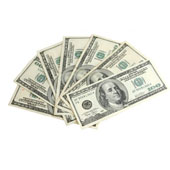 Cash-on-Demand (Cash Advance)
When you need instant, secure money for your growing business, Total Merchant Services delivers.
Whether it is for remodeling your retail store, increasing inventory or simply meeting the financial demands of today's economy, you can trust Total Merchant Services to provide your expanding business with immediate funds to continue investing in your dreams. Benefits include NO interest rate, closing costs or prepayment penalties. Merchants are free to pay back the costs through an agreed-to percentage of daily credit card sales. We can provide the money you need to finish your project without collateral or tying up your personal credit – all within one week or less. With no personal collateral required and minimal paperwork, you will enjoy a hassle-free, funding program through Total Merchant Services and get working capital quickly!
Learn more about Cash-on-Demand (Cash Advance)
Nurit 8000 Wireless Terminal
The NURIT 8000 GPRS is the leading wireless credit card processing device in the industry. This safe and classy handheld terminal provides a broad selection of communication choices for retail and mobile markets nationwide. With such a large suite of high-tech features and powerful processing capabilities, the NURIT 8000 GPRS is the perfect platform for mobile retailers, allowing merchants to bring their products and services directly to clientele.
The NURIT 8000 GPRS offers incomparable safety features such as a secure internal PIN pad with triple DES encryption. The smart, wireless device also features a large backlit display with multi-language font support and a docking station with internal modem for landline communications, internal and spare battery recharge and connection to multiple peripheral devices. Accept credit cards on the go, increase sales and satisfy customers every time!
Learn more about the Nurit 8000 Wireless Terminal
Payment Jack (Mobile Phone) Card Swiper
Mobile phone processing is now cost-effective for any merchant! Total Merchant Services offers the new Payment Jack program, making it easier for merchants to process credit cards with minimum monthly and processing costs. This secure POS device runs on over 400 mobile phones including the iPhone, Blackberry and Android like a virtual terminal. Merchants can choose a small, pocket-sized attachment on their mobile Smartphones as retail, Card-Present transactions or a cell phone with Data Plan for MOTO, Card-Not-Present transactions.
This exciting offer includes one free card swipe device, free demo swiper and the lowest price point in the industry when utilizing the Nurit 8000 Wireless terminal. Ideal for merchants who process occasionally, a fleet of trucks, taxi cabs and plumbing services. As the world's first encrypted card reader connected through the audio connection of mobile phones, Payment Jack is the right solution at the right price.
Learn more about the Payment Jack (Mobile Phone) Card Swiper
Open a Total Merchant Services Account
How much does it cost?
There is no fee to open new Total Merchant Services merchant account, including our wireless, ecommerce and retail merchant accounts. And, we will also reprogram your existing point-of-sale (POS) system for free.
Whether you have a retail storefront, restaurant, or a service business, your customers expect you to accept credit cards. Total Merchant Services can help you set up a merchant account to accept credit cards. As your leading merchant services provider, we guarantee a quick and simple process. The entire procedure will take just minutes of your time and you'll be up and running in a matter of days.
– Or call us to speak to a Merchant Processing Professional: 888-848-6821