Accepting credit card payments is vital to the health and success of any retail or restaurant business. Total Merchant Services offers retail merchant accounts, providing our clients a fast, easy and low-cost way to accept credit cards. Get set up and running in a few days when you open a retail storefront account with Total Merchant Services.
We offer an attractive credit card processing service featuring the lowest rates and fee structure in the industry along with free state-of-the-art equipment. If you already have a point-of-sale (POS) credit card terminal, we can reprogram it to work with a Total Merchant Services merchant account, saving you the time and money of leasing or purchasing new hardware. Browse our wide range of cutting-edge credit card processing equipment — including POS and wireless terminal equipment — all delivering the highest level of security and convenience possible. We also offer value-added services such as Cash Advance, Checks-on-Demand, and Gift-Card-on-Demand programs. Keep your business moving: have the capacity to accept credit cards from each one of your customers.
Hypercom Optimum T4100
The T4100 is ideal for merchants looking to enhance their point of service with a multi-application device. This device offers a variety of innovative features including dual IP and dial communications, automatic dial backup sequence and safe transactions using the latest multi-thread Secure Socket Layer technology. With an external peripheral and a magnetic stripe card reader, the T4100 reads both magnetic stripe cards and smart cards.
Merchants will love how easy it is to install and configure the T4100. The device features a wizard-style user interface with embedded help menus along with a built-in diagnostics tool for troubleshooting. In addition, the Optimum Developer's Toolkit allows merchants to build custom applications for standard and specialty market segments on the Optimum platform. Merchants can easily load software to the T4100 and run transactions to the credit card processor through a wireless network.
Learn more about the Hypercom Optimum T4100
Hypercom Optimum T4220
Introducing the most reliable and competent countertop terminal in the industry — the Optimum T4220. Designed with the best-of-breed specifications of the Optimum family suite of products, Hypercom has developed a powerful IP and dial terminal that will meet your costumer's needs, whether big or small.
Ideal for retail applications, the Optimum T4220 offers optimum IP security and performance. This fast and flexible terminal meets the most stringent security regulations in the industry including PCI PED and PTSP. What's more, the Optimum T4200 features the ultimate security of HyperSafe®32 architecture and unsurpassed IP transaction and download speeds. With the same user interface as the T4200 family dial and wireless models, you will love the easy transition and tested support of the Optimum T4220.
With more memory than competitive terminals in its class, the Optimum T4220 supports software upgrades and value-added applications, making it the best IP and dial terminal solution for now and in the future.
Learn more about the Hypercom Optimum T4220
Hypercom S9 PIN
Merchants and customers alike will love the powerful, fast and reliable Vx570 countertop solution, designed with increased memory to handle multiple value-added applications.
An ideal payment solution for the merchant and customer, the S9 PIN-based transaction device is easy to use and meets security and network integration standards; it is PCI-PED approved and triple-DES-capable.
Customers love the simple-to-use features of the S9,including large number keys, easy-to-spot OK and Cancel keys and easy-to-read sales information with a bright, backlit two-line display. These simple and smart features ensure fast and easy transactions every time.
Merchants find the S9 a cost-effective, total transaction solution. As a handover or countertop device, it works seamlessly within your infrastructure and makes migration easy with additional optional configurations. It is also extremely secure. The S9 comes complete with a choice of DUKPT or 12 master/session keys in one secure package, meets strict security requirements and offers DUKPT and key management and Triple DUKPT support.
Learn more about the Hypercom S9 PIN
VeriFone vx570 (Omni 3730)
Merchants and customers alike will love the powerful, fast and reliable Vx570 countertop solution, designed with increased memory to handle multiple value-added applications.
Take advantage of quick checkout lines and high-speed IP networks. Built on VeriFone's highly-praised Vx Solutions platform, the PCI PED approved Vx570 offers lightening-speed transactions and future-proof connectivity. With an integrated support for dial, merchants have the option to combine dial and Ethernet, making it possible to switch without any down-time or added costs.
Elegant, practical and compact, the Vx570 features a smart, ATM-style design with clear menu prompts, an anti-glare display and a handy USM memory drive for instant software downloads. As the most reliable security available, the Vx570 offers performance to the next power.
Learn more about the VeriFone vx570 (Omni 3730)
VeriFone PINpad 1000SE
Merchants and customers alike will love the powerful, fast and reliable Vx570 countertop solution, designed with increased memory to handle multiple value-added applications.
Save time and money by purchasing two payment options in one product! Featuring an updated ergonomic look, the PINpad 1000SE offers a quick and easy way to process the latest PIN-based transactions as well as contactless payments at the wave of a hand.
This versatile, hand-held device is the perfect upgrade to the previous PINpad 1000SE and the NURIT 222, ensuring it meets the latest PIC PED security standard. With the ability to support a broad range of payment and non-payment contactless applications, this simple and secure multi-payment option is the future of market-ready payment products.
Learn more about the VeriFone PINpad 1000SE
VeriFone CR1000i Check Reader
Merchants and customers alike will love the powerful, fast and reliable Vx570 countertop solution, designed with increased memory to handle multiple value-added applications.
An ideal drop-in replacement for your current MICR-only check reader, the VeriFone CR 1000i check and document reader can be seamlessly migrated into nearly any retail environment. With a practical dual interface, the CR 1000i can hook up to an electric cash register (ECR) and to your store's Ethernet network, offering cost-effective back-end processing. This makes it much easier to use in a legacy POS environment — and more affordable — than other competitive check conversion devices.
The VeriFone CR 1000i provides multi-lane retailers an uncomplicated and powerful way to reap the many advantages of check conversion and check imaging at the point of sale (POS). Enjoy this fast and convenient method to covert paper checks into secure electronic documents and significantly lower your cost of managing, processing and collecting checks.
Learn more about the VeriFone CR1000i Check Reader
MICROS Point-of-Sale Hardware Solutions
Total Merchant Services offers quick and easy reprogramming services for MICROS equipment, saving you the time and money of renting or purchasing new hardware. If you already have a MICROS point-of-sale (POS) credit card terminal, we will reprogram it to work seamlessly with your new Total Merchant Services account. We guarantee merchant account setup within one week including no setup fees, application costs or annual fees! Apply today.
MICROS 3700
Designed to adapt with your growing business, the MICROS 3700 is a complete 32-bit application that allows you to expand your operations by adding additional stores, workstations and applications whenever you need to. The MICROS 3700 is compatible with Microsoft® Windows® 2003 or XP Professional. It also seamlessly integrates with pole displays, cash drawers, printers and other OPOS-compliant peripheral hardware.
The MICROS 3700 operates via the Sybase SQL Anywhere/Adaptive Server Anywhere standard relational database management system (RDBM). This powerful relational database thrives in high-volume, transaction-oriented environments and is proven to offer superior data access with little system administration.
Learn more about the MICRImage Check Reader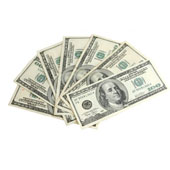 Cash-on-Demand (Cash Advance)
When you need instant, secure money for your growing business, Total Merchant Services delivers.
Whether it is for remodeling your retail store, increasing inventory or simply meeting the financial demands of today's economy, you can trust Total Merchant Services to provide your expanding business with immediate funds to continue investing in your dreams. Benefits include NO interest rate, closing costs or prepayment penalties. Merchants are free to pay back the costs through an agreed-to percentage of daily credit card sales. We can provide the money you need to finish your project without collateral or tying up your personal credit – all within one week or less. With no personal collateral required and minimal paperwork, you will enjoy a hassle-free, funding program through Total Merchant Services and get working capital quickly!
Learn more about Cash-on-Demand (Cash Advance)
Checks-On-Demand
Process checks electronically safely and easily — just like credit cards and debit cards. The Checks-On-Demand processing solution provides merchants with the most secure and powerful check verification system on the market. This comprehensive system offers guaranteed funding by instantly screening verifying the check writer and customer account information through databases and fraud detection systems. Funds are then deposited into the merchant's bank account within two to three business days without the hassle of taking paper checks to the bank. Merchants receive free, comprehensive and convenient web-based reporting including billing, statements, transaction history and more. Experience the benefits of Checks-On-Demand including increasing sales by securely processing checks at the point of sale, free customer service and tech support and patent-protected service.
Learn more about Checks-On-Demand
Gift-Card-on-Demand
Offer your customers a gift-and-loyalty card program for your business for a low monthly fee and no additional fees or hidden costs! The cost-effective and powerful Gift-Card-on-Demand program increases sales and business by attracting new customers who often spend more than the amount on the card. Gift programs can also increase cash flow and profit margins, simplify store credits, avoid fraud and double as a powerful marketing tool. Receive funds upon card purchase and keep cash in your store! Loyalty card programs are designed to reward dedicated shoppers, increase sales and boost ticket size. Whether you run a coffee shop or retail store, it is easy to make a gift card or loyalty program work for your business! Get started today!
Learn more about Gift-Card-on-Demand
GAA – Global Access Advantage
Receive a large suite of benefits with our online advantage program, designed for merchants who may not require or want the terminal replacement advantages that come with our Merchant Advantage program. The Global Access Advantage (GAA) offers online access to your accounts, making it simple to manage your accounts. With instant access to transaction data 24/7, you can view transactions by card type, review daily deposit details for month-to-month reconciliation, generate statements on demand, get informed of retrieval requests and charge backs and much more.
The GAA also provides incredible discount programs including extreme savings on FedEx shipping and business services, amazing discounts from DELL on computer equipment and fantastic discounts from Office Depot on office supplies. Managing your account is easy with the Global Access Advantage.
Learn more about Global Access Advantage
Payment Jack (Mobile Phone) Card Swiper
Mobile phone processing is now cost-effective for any merchant! Total Merchant Services offers the new Payment Jack program, making it easier for merchants to process credit cards with minimum monthly and processing costs. This secure POS device runs on over 400 mobile phones including the iPhone, Blackberry and Android like a virtual terminal. Merchants can choose a small, pocket-sized attachment on their mobile Smartphones as retail, Card-Present transactions or a cell phone with Data Plan for MOTO, Card-Not-Present transactions.
This exciting offer includes one free card swipe device, free demo swiper and the lowest price point in the industry when utilizing the Nurit 8000 Wireless terminal. Ideal for merchants who process occasionally, a fleet of trucks, taxi cabs and plumbing services. As the world's first encrypted card reader connected through the audio connection of mobile phones, Payment Jack is the right solution at the right price.
Learn more about the Payment Jack (Mobile Phone) Card Swiper
Contact Total Merchant Services to create a customized payment solution package that allows you to accept credit cards for business use while meeting your financial needs. Get started by completing our online form or calling our toll free number. We also invite you to discover the most advanced options for processing credit and debit cards including wireless options for on-the-go merchants and Internet solutions for
accepting online payments
.